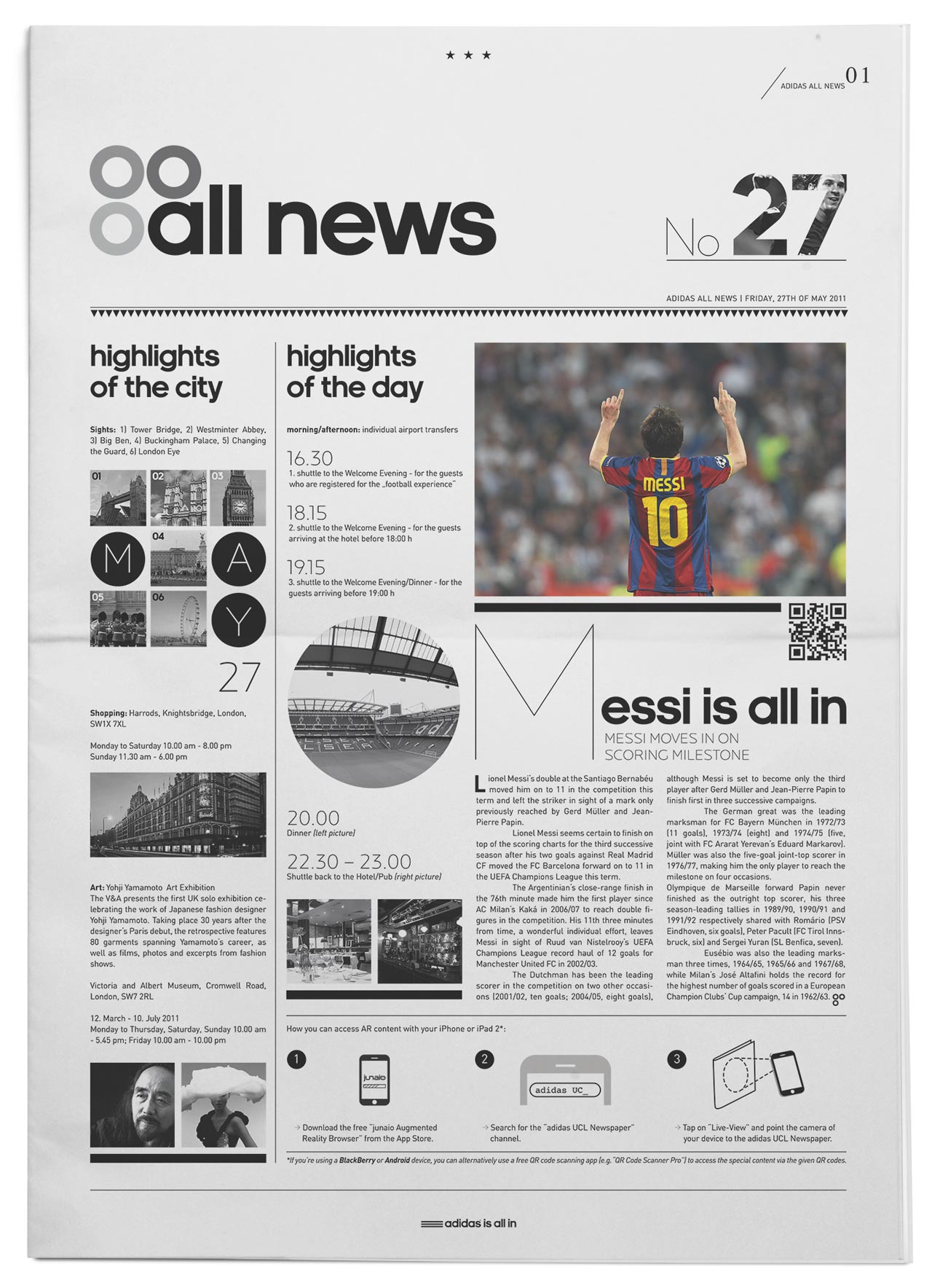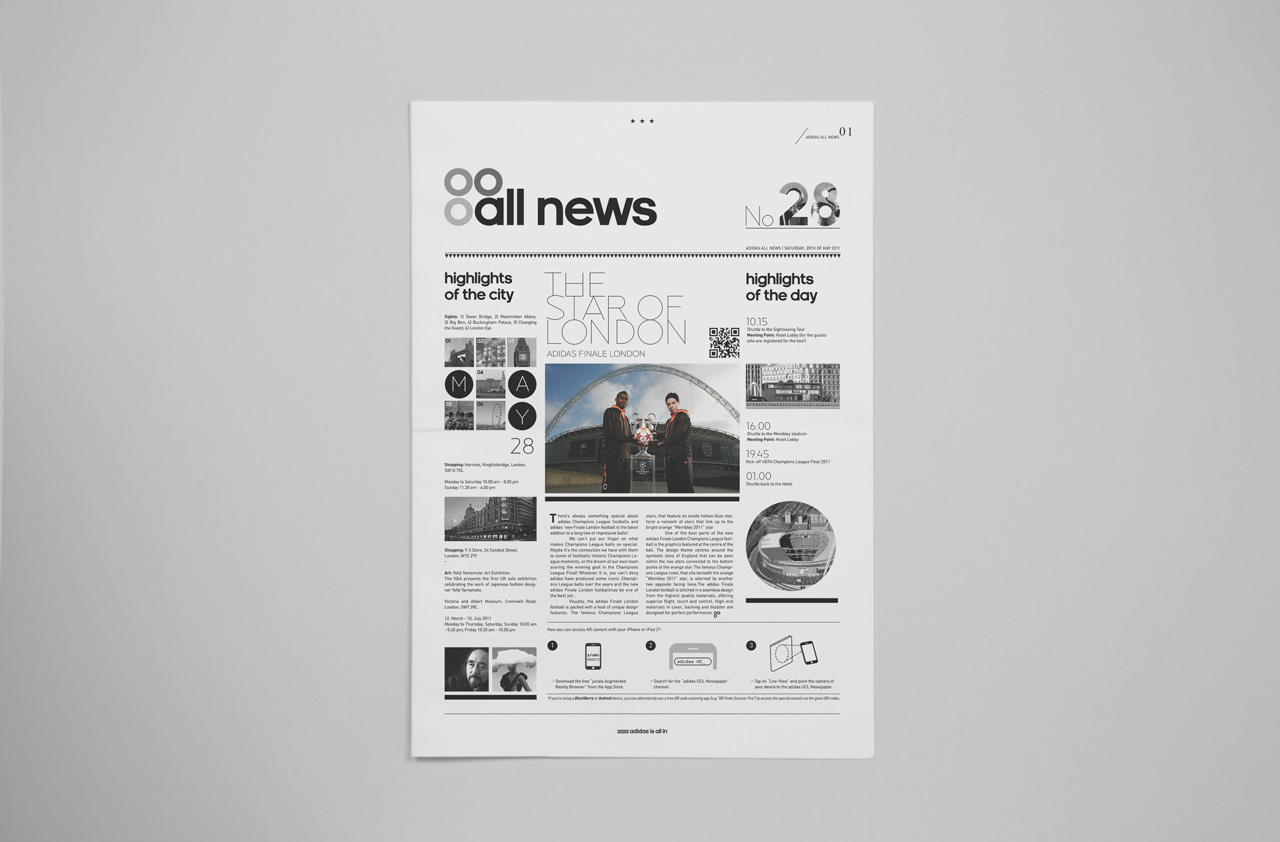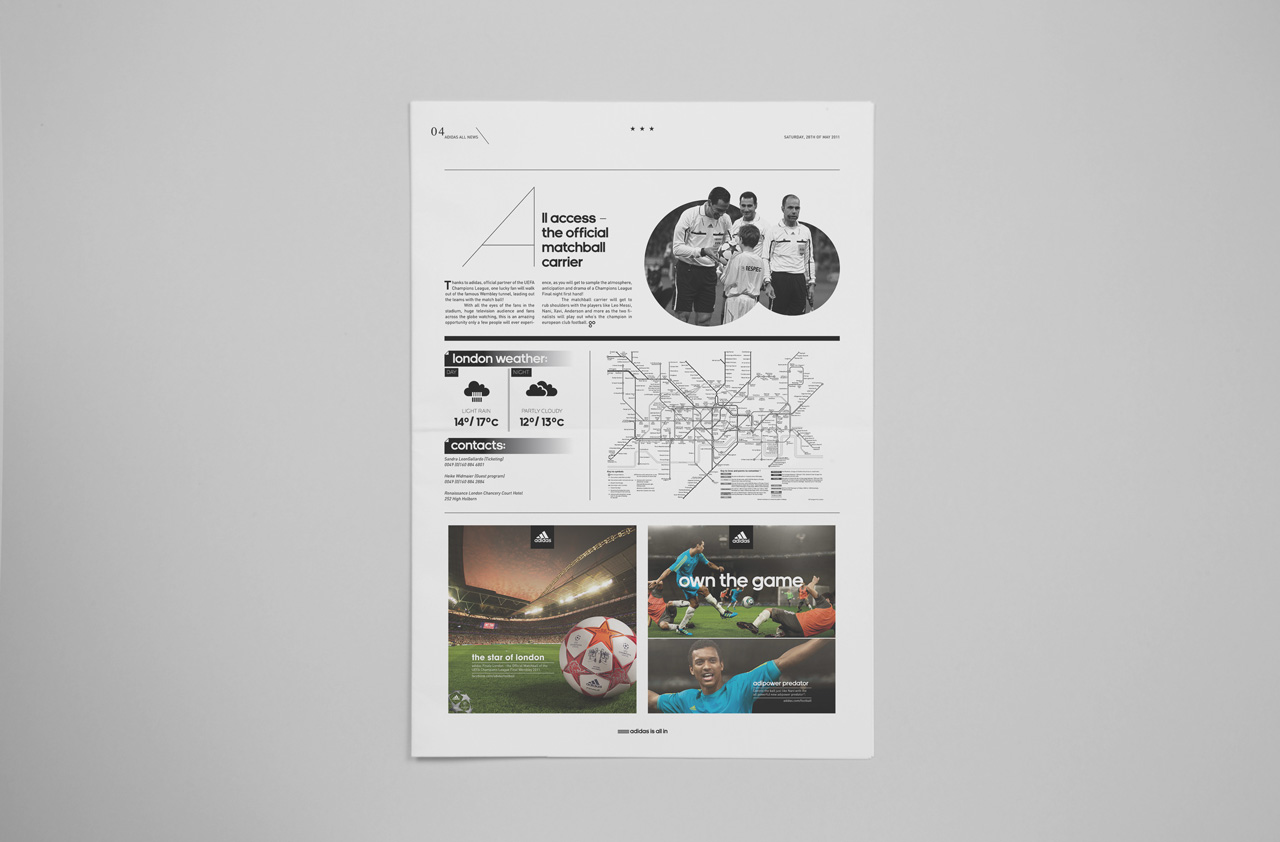 Client Adidas


Category Editorial Design, Newspaper Design 

EN All News is a newspaper created for adidas used at certain events, supplying information and news about the event itself, the brand, and the latest adidas products. The first time All News was applied during the UEFA Championsleague Final in London.

DE All News ist eine für adidas-Events entwickelte Zeitung, welche den Leser über das Event, den Konzern und Produktneuheiten informiert. Das erste Mal kam All News bei einem adidas-Events, anlässlich des UEFA Championsleague Finales in London zum Einsatz.